2022 Recap - Southern Georgian Real Estate Market
To summarize what happened in 2022; We had a very hot start to the year with lots of sales activity and rapidly escalating prices in the first quarter. Then the Bank of Canada intervened with a series of aggressive interest rate hikes that had a significant impact on buyer demand for the remaining 3 quarters of the year. Home prices pulled back significantly from the peak that we saw in February due to softened demand. The super competitive market that we had seen for the previous two years softened. Multiple offers started to disappear and the market has returned or normalized back to activity that is more like we saw pre-pandemic.
Royal LePage Market Report
Download the full real estate market report for Southern Georgian Bay - 2022 in Review.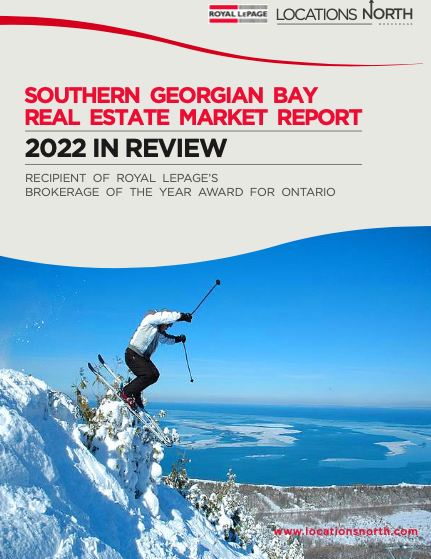 Curious about how your Thornbury home's value has changed?
We will gladly prepare a Comparative Market Analysis for you so that you are armed with the most current information.
Get Your Report